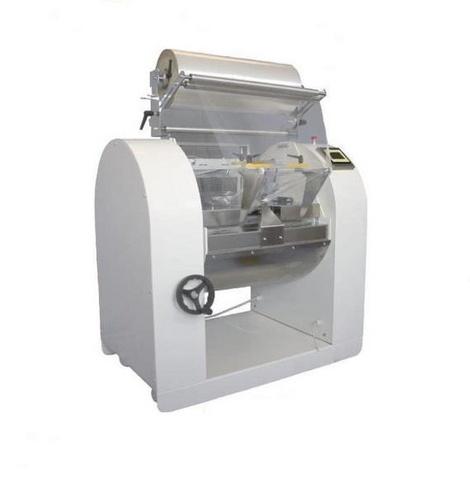 We are proud to present the IMH Transflow series!
The IMH transflow can work both in horizontal, vertical or inclined position, passing through various degree of inclination, using a simple handwheel located on the left of the operator.
The longitudinal sealing of the bag is made by three pulling and sealing couples of wheels, while the transversal sealaing is made by the cutting and sealing jaws through a vertical movement.The forming tunnel is adjustable so that the change of size is easy and quick.
The machine works with different types of flat film such as polypropylene, laminated film, microperforated, polythene etc.
The width of the reel of film depends on the model of the machine and on the product.
Moreover it is possible to wrap using MAPsystem (modified atmosphere), dosing gas and alcohol inside the bag.
The pulling speed is adjustable through a PLC and is connected to the dimensions of the product to wrap and to the type of film.
The lenght of the bag can be from ZERO and infinite and is set on the PLC (Programmable Logic Controller)
The temperature of the sealing and cutting bars and of the wheels is controlled through the PLC, the touch screen panel.
INCLINED POSITION: Products as bread, sweets, trays, single product or multipack, food or non-food products.
HORIZONTAL POSITION: Products longer than one meter, such as aluminium and wooden bars.
VERTICAL POSITION: For several products like pasta, rice, coffee, etc.